The backbone application to connect, direct, and complete work
Connect your existing applications. Automate and systemize best practices. Lightship gives everyone the tools and information to do their best work.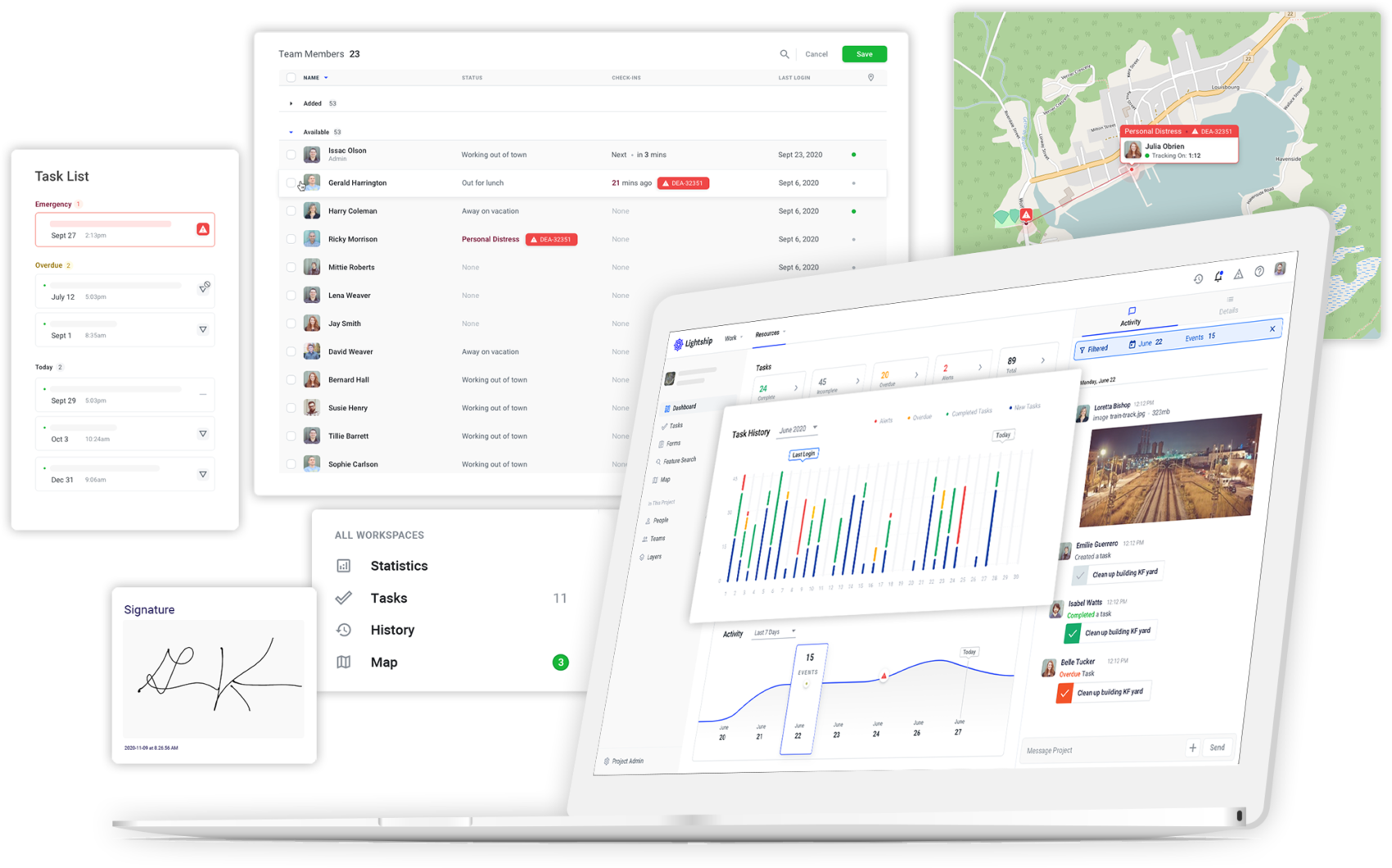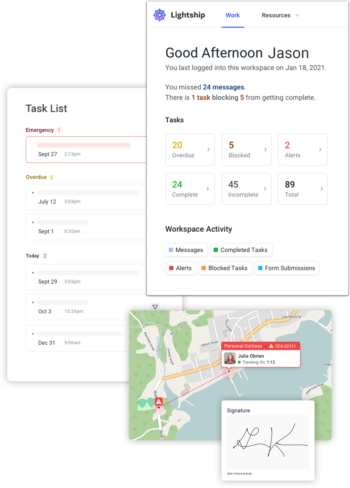 Built to be the one-stop shop for all information and all processes.
A user interface people want to use, increasing efficiency and quality
Automated processes that help people and connect legacy applications
Fast implementation, with all configuration and support included
Purpose-built to be the ideal operations solution
We used our experience to build the one-stop application to execute work in busy, complex operations. Lightship's user interface is the solution your people want to use! Our focus on user engagement leads to amazing results as people have the tools and information to do their best work.
On and off-line, desktop and mobile. Lightship works on smartphones, tablets and laptops across Windows, Android and Apple/iOS operating systems. The device you have will work perfectly.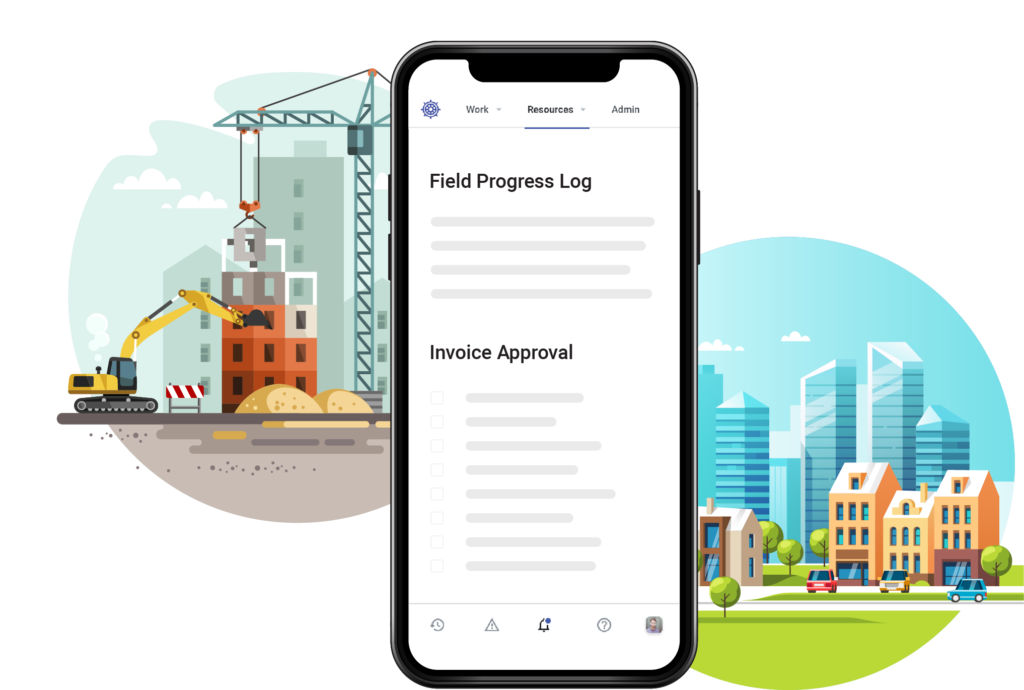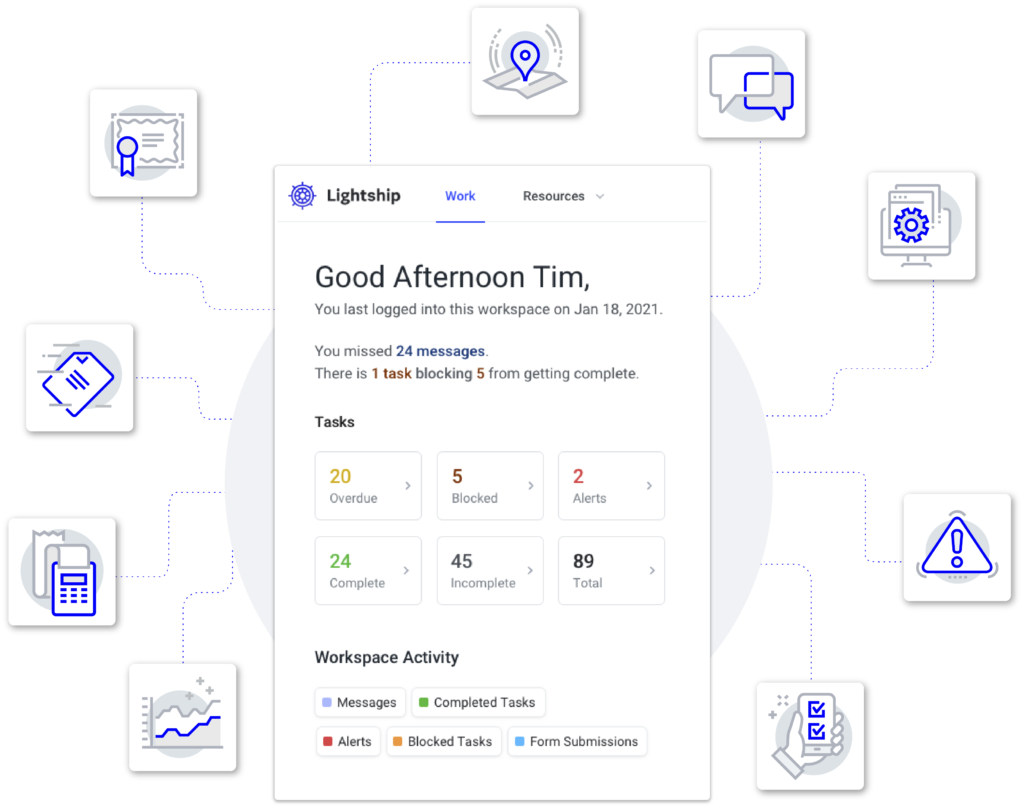 Automation to help people do their best work and connect legacy systems
Want to simplify and improve your technology landscape? We use automation to connect with and move data between legacy systems, making sure the right information ends up in the right place at the right time. Your people get to use our modern, single application (web and mobile apps) to oversee and complete work.
Deployable in parallel, Lightship lets you strategically replace or eliminate existing legacy applications when you are ready.
Up and running in 90 days, adaptable and future-proof
Our deployments focus on enabling operational use within 90 days of sign-up. We move fast to reduce your risk, giving you rapid (and quantifiable) ROI. You'll work with our expert configuration team to monitor, adapt, improve, and expand over time. 
We have a variety of templates and pre-set solutions to work from, and can also configure new processes quickly and easily. 
You won't see change orders or expensive bills for configuration services from us, it's all included. Have a new use case in the future? Great, we'll work on it together!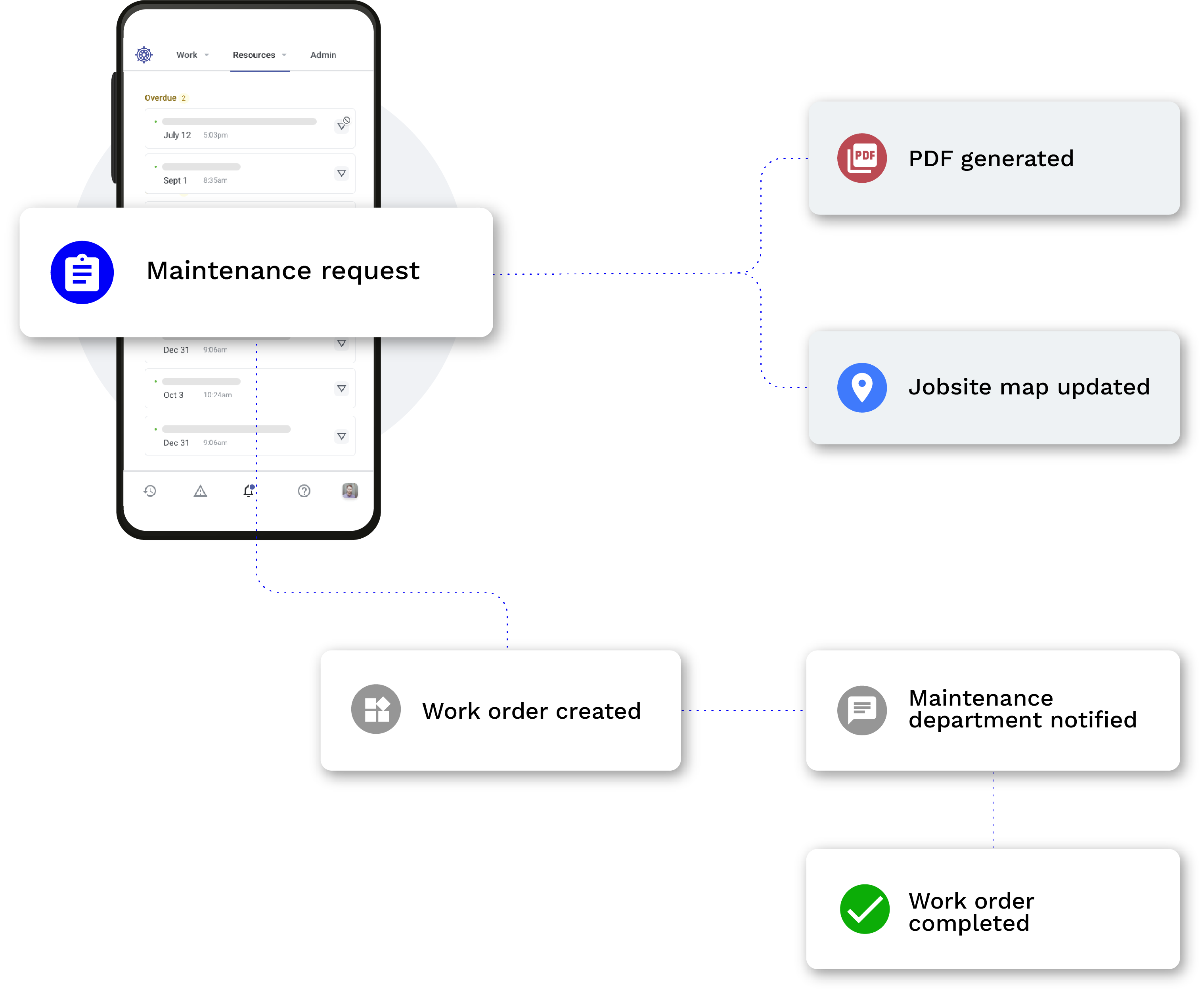 Lightship is your 1-company solution
Lightship is the flexible, integrated, and sustainable solution to realize your digitization and transformation initiatives. 
Systemize best practice, always have the information you need
Easy on-boarding, unlimited configuration and support
Improved execution, perfect oversight, automated handling of incidents and exceptions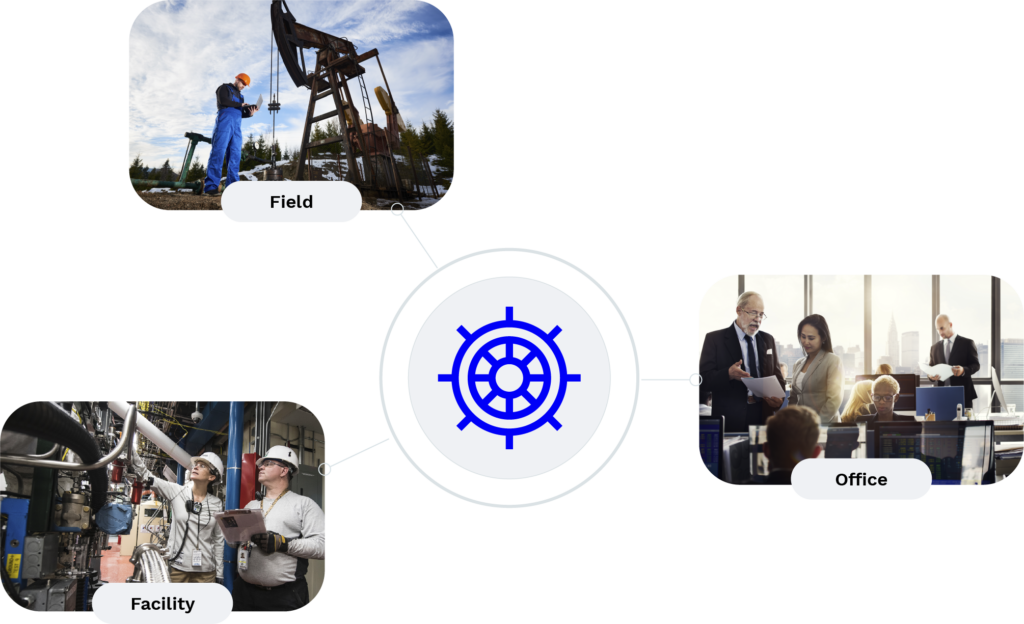 Systemize best practice, with 100% certainty
We help you systemize the way work should be done using a combination of tasks, checklists, interactive resources, (e.g. maps, dynamic forms, bar codes), and automated processes (all inside a single application). Lightship reminds workers of what the next step is, and allows automated escalation if an exception is encountered in either process or data. 
Any process, any asset, any barcode, any form. 
We're experts at configuring Lightship to do exactly what you need, saving you time, and reducing the chance you need to go back to make corrections. 
When your assets or processes change (they will!), we'll work with you to quickly and easily make the updates required. Our support and configuration is included in the license, ensuring Lightship is always current with changes in standards, best practice, and regulatory requirements.
New employees can be onboarded quickly, and existing team members are reminded of best practice for both common and uncommon tasks.
Control what you want, we'll do the rest— rest assured, privacy and security are taken care of
Configuration and support is included in our licenses, meaning we'll do all the heavy lifting when it comes to initial deployment and ongoing adjustments. Everything is configured in the Lightship web application– we'll provide full training for you to control all parts of the configuration if you want to. 
We take privacy and security seriously, and have dedicated ongoing investment to ensure we are following best practice, that our team is well trained, and that we are aware of any issues or threats that may arise. 
Lightship deployments are single-tenant, include geographically redundant backups, and are ready to scale with your needs. 
Our customer success team (real people that you can reach by phone or email) and knowledge base articles provide comprehensive support to train your people and answer any questions that arise. Depending on your processes, we can stand up custom on-boarding resources, including videos to make sure your team has exactly what they need.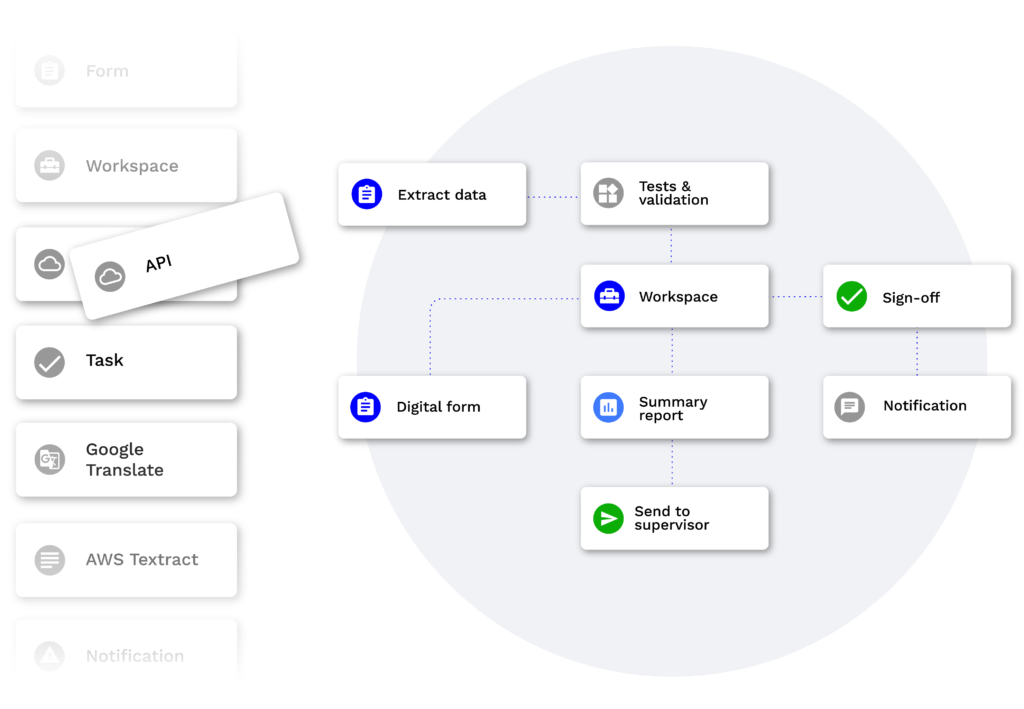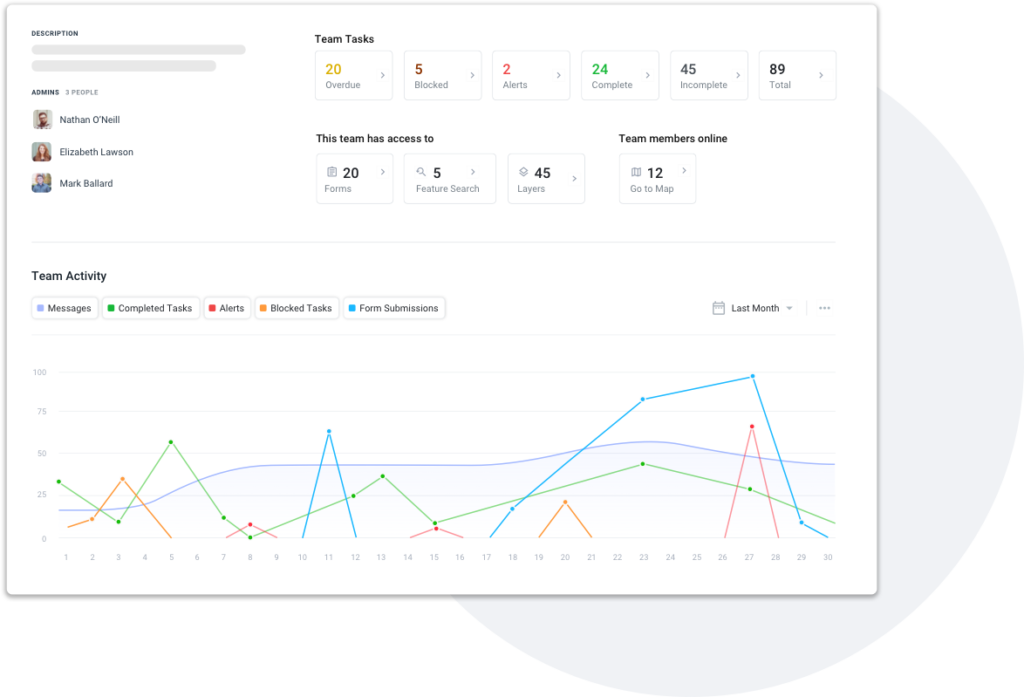 Fewer applications, improved user experience, better oversight
Is the growth of your business constrained by the throughput of certain key individuals?
Are your people spending time on tasks that could be automated?
Do you have challenges related to quality control, audit results, oversight, or reporting for higher level processes like ESG?
With Lightship automating standard and extraordinary procedures, consolidating your technology landscape, performing tasks, maintaining records, and reporting, your key people can focus on and accomplish more high-value work. You get perfect visibility over the entire operation in a single application. A quick check on your organization's health, or a drill down into the specifics. Track and monitor with flexibility.
Are you ready to discover how much more your business could achieve?
It's easy to get started.
Just book a product demo. We'll show you what's possible and discuss how it would apply within your business.
If you'd like to go further, we'll arrange a proof of concept for one of your processes. When you're ready, we'll explore a wider rollout.
We're ready to help, every step of the way.